I LOVE LOVE LOVE seeing signatures at the end of blogger's posts. Just adds that little bit of personality! Super cute! So I found this
site
so helpful! The first few steps, she used photoshop which I think is free. But I use Picnik.com for all my photoshop needs! Because I'm used to it...super easy site!
Step 1: Google fabric images. Choose a fabric you like, right click and save in your pictures file.
Step 2: Upload the picture of the fabric onto Picnik. And decorate! There are many fonts, colors, stickers and embellisments to choose from!
Step 3: Upload that saved picture to Photobucket. You need this step to get a HTML code!
*The rest of these steps are straight from
'The Cutest Blog on the Block' Secrets
.
Step 4: Go to your blog's Layout. Click on Setting and then Formatting.
Step 5: Scroll down to the bottom where you will see a Post
Template
box. Paste the HTML code from your signature in that box.
Step 6: Save your settings.
*She then instructs you on how to remove the box around your signature.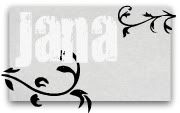 See her site for those instructions. Easy peasy! Good luck!